Digitising the collections
When the images and collection data of digitised collection specimens are transferred online, researchers from all around the world can easily access the Luomus collections. In addition to enabling easy access to information, digitisation also makes it easier to manage and analyse the constantly growing stores of data.
Digitalisation has been a significant part of the work of Luomus in 2017 and 2018. During these years, Luomus has become a leading developer of digitalisation among European natural science collections. Digitalisation entails not just the digitisation of the collections, but also the development of data systems as well as learning to use new digital work methods.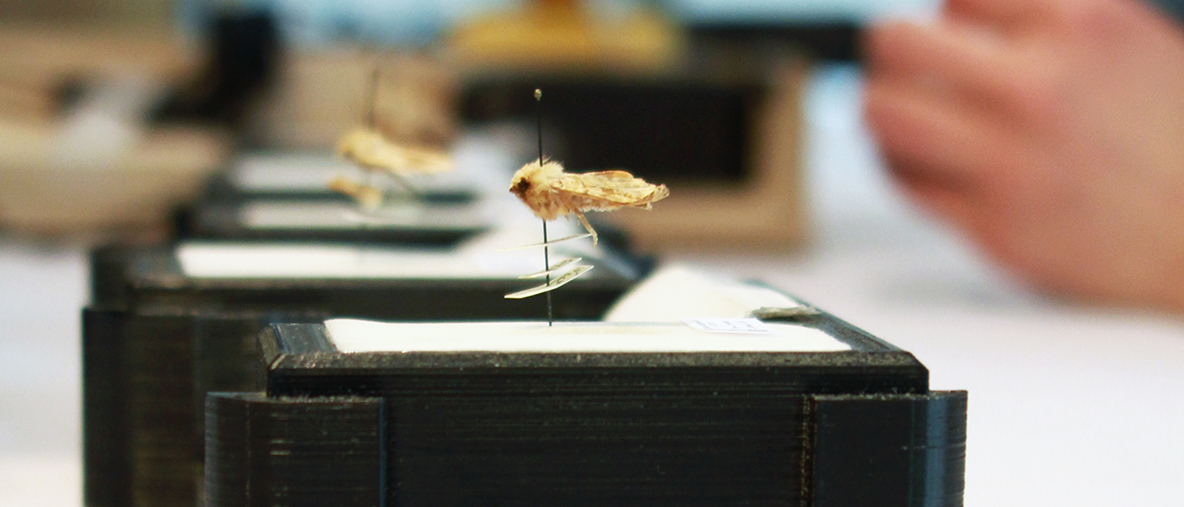 By 2017, Luomus was able to increase the digitisation speed of its collections exponentially, reaching a record number of 350,000 digitised specimens in a year (Table 10). The intention is to further double the digitisation pace during the coming four-year period to reach the goal of providing all collections in a digital format online by 2035.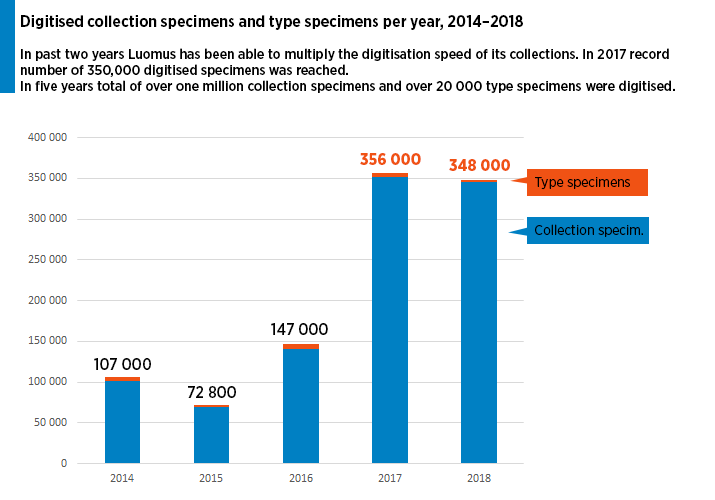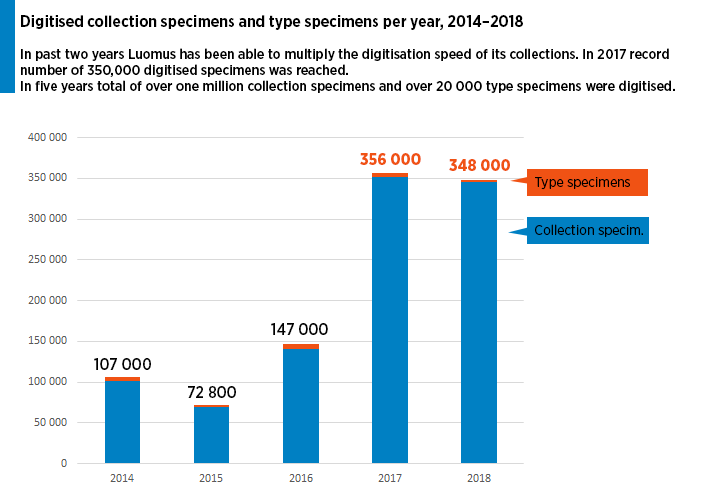 Read also