Luomus comprises three collection and research units: the Zoology Unit, the Botany Unit and the Natural Sciences Unit. The heads of these units are members of the Management Group, which is chaired by the director of Luomus. The director is also responsible for steering the Biodiversity Informatics Unit as well as the work of the public engagement team, even though these also have their own operative managers. The work of the units is allocated to teams.
The director of Luomus reports to the rector of the University of Helsinki. The rector appoints a Board of seven to ten members for a four-year term to support the director and Management Group in leading the work of Luomus.
In addition, Luomus has three thematic steering groups to assist leadership, comprising experts from the various teams who develop and harmonise operations across unit boundaries. The areas of responsibility for the steering groups are collections, research and education, and societal interaction.
Luomus receives administrative and communications services from the University of Helsinki's centralised University Services.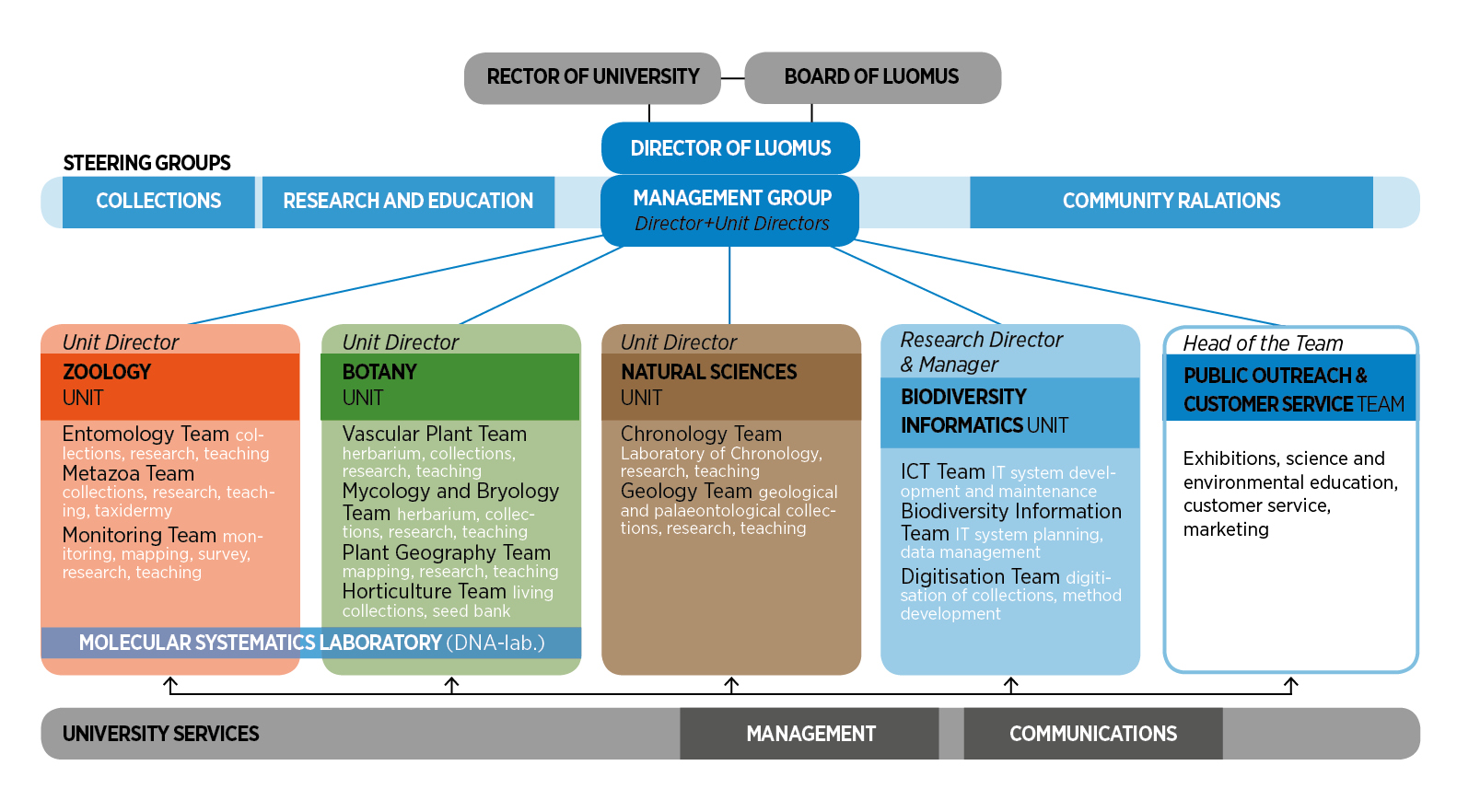 Read also